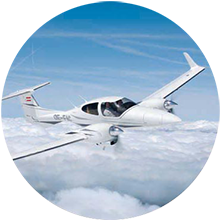 AIRCRAFT SALES
A company in constant evolution in order to allow a safe transaction for the customer.
For that, several steps :
• Selection of the aircraft following your needs
• Prepurchase inspection, namely the detailed inspection of the aircraft before claiming to take any action of purchase and all the administrative works by analysing the aircraft and books.
• Making sure of a free and clear title with your Authorities.
• Administrative procedure
• In short, a turn-key purchase, philosophy that MDS Aviation is committed respecting with the letter.